Avoiding the hidden dangers in personal care products: why you should go natural
Type 'chemicals in cosmetics' into any search engine and you will have a choice of around twenty million articles to consult. Let's say you can filter out the frivolous from the serious and you still have a whole lot of reading to keep you busy. It's clear that this is a growing concern to many users that our everyday products may actually harm rather than help us; becoming 'chemical savvy' and choosing products that do not contain known or potentially harmful ingredients is not only important for our own and family's health, but also that of nature, and the environment.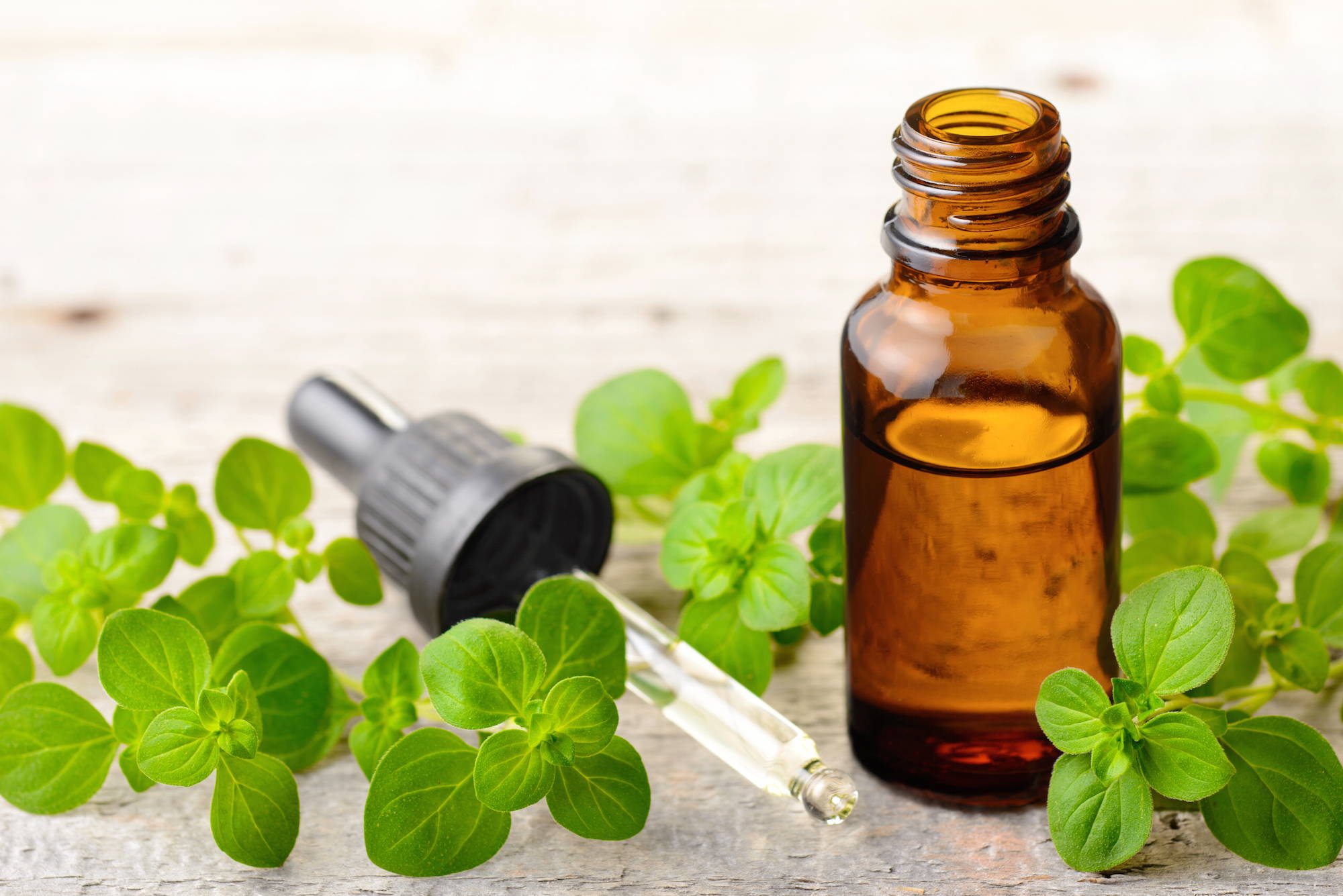 The UK is, currently, governed by EU laws, which, in contrast to many other countries, impose quite heavy regulations on what can go into our cosmetics and body care products. Even so, we are still exposed to an alarming number of potentially harmful chemicals on a day to day basis. In everything from our shampoo and shower gel to our toothpaste and mascara, every single product you apply to your skin, hair, nails, teeth and face could be causing you some degree of harm and the more products you use, the higher the levels of these chemicals in your blood are likely to be, and the greater the risk of related health issues.
The risks from using products containing these chemicals range from relatively minor to severe and even life threatening. Symptoms can include everything from dry, itchy or sensitive skin, to rashes and allergic reactions, hair loss and damage, neurological damage and even cancer. Many of the problematic chemicals in products can directly mimic the hormone oestrogen, high levels of which have been linked to hormonal issues such as polycystic ovaries and infertility, in addition to increased risk of oestrogen-positive breast cancer.

The not-so-nice chemicals to avoid
Try to get into the habit of reading labels to check for recognised nasties. Below are the main ingredients you should look out for when buying cosmetics and personal care products in order to limit your exposure to harmful additives and reduce the risk of negative health consequences:
These are perhaps one of the more well-known chemicals in our products and an important one to look out for. Found commonly in everything from shampoos, face and body wash, to moisturising lotion and deodorant, parabens (with a variety of prefixes like propyl, butyl or ethyl, to name but a few) are preservatives used purely for the purpose of increasing the shelf life of your product and have no active cosmetic function. They are known oestrogen mimickers and have been linked to cancers and fertility issues in men and women, as well as allergic reactions and skin irritation. As a slight aside, parabens also occur in food, sometimes naturally. Defenders of their use will say that they are better (less nasty?) than some of the bacteria which would otherwise slip through, which may be valid. The point here is to recognise that we almost certainly do ingest parabens (natural and synthetic) on some level and that it's the build-up from so many sources which has been of concern, so minimising your exposure by avoiding where possible is sensible.
These are commonly listed in the ingredients as fragrance, are found in a wide range of products from perfume and deodorant to body wash and face wipes. Phthalates are used to denature alcohol (so you can't drink it!). These, together with the other ingredients used to make up fragrance, are associated with symptoms including headaches, dizziness and asthma, as well as hormone disruption-related cancers and fertility problems.
3. DEA/TEA/MEA (Di, Tri and Mono-ethanolamine)
These chemicals are regularly used in shampoos, body wash and soaps as emulsifiers or foaming agents and are associated with drying out skin and hair, causing irritation, soreness and allergic reactions. Long-term use has also been associated with toxicity due to accumulation, and cancer-causing nitrosamine formation.
4. Sodium Lauryl/Laureth Sulfate (SLS/SLES)
SLS is a very widely used detergent and foaming agent – it is very cheap. Its use can cause considerable skin irritation, dermatitis-like symptoms, and dryness of whichever surface it is applied to, as well as rashes and allergic reactions. Consider this: it is used in industrial cleaners because of its powerful degreasing properties – is this what you want on your skin?

Coal tar is commonly used in both over-the-counter and prescription anti-dandruff shampoos, anti-lice treatments and red hair dye colourings and one that you may want to avoid becase it is a known carcinogen, its link with cancer causation mostly related with environmental exposure. Though it seems to be relatively safe for human topical use, lab studies (using animals and cells mostly) have shown some DNA damage and genotoxicity, as well as an increased sensitivity to UV rays and reduced ovary size with its use.
6. Di / Imid – azolidinyl Urea

These chemicals are also preservatives and are a major cause of contact dermatitis. The trade name for these chemicals is Germall and often quoted as such on products labels. These products release formaldehyde which itself is linked to toxicity and cancer and is banned in the EU.

Triclosan is used in antibacterial products such as soap and hand sanitisers and even some deodorants, toothpaste and cleaning chemicals. It is a registered pesticide, making it a high-risk chemical for humans and the environment. Being a chlorophenol, it is one of a class of chemicals linked to causing cancer and is a known hormone disruptor, even at very low concentrations. Long-term exposure is linked to organ damage, immune suppression, and heart and brain conditions.
8. Petroleum and mineral oil derivatives
These substances are frequently used for their emollient properties and are essentially plasticisers. Used very commonly in moisturisers and makeup, they create a barrier or coating on the skin which, despite product claims, often results in considerable worsening of dryness and related issues. These chemicals are also associated with clogging pores, reducing skin cell development and toxin elimination, which can lead to significant exacerbation of skin conditions, increased skin ageing, and more severe health effects associated with poor detoxification capacity.

Whilst we can't control the chemicals we are exposed to in all aspects of modern life, we can choose products that do not contain known harmful and toxic ingredients, preferring instead those that are not only better for us but also for the planet – our planet and home.

Manufacturers do respond to consumer pressure for what we want and the boom in natural or plant-derived products only testifies to the power of consumer choice. The more natural products we buy, the more they will become available, and the more affordable, so get shopping and save your skin and body some abuse! The chances are, as you swap your chemical irritants for safer toxin-free substances, you'll find less need for extras to deal with the dryness that your old products used to cause – saving you, in the long run, lots of precious pennies.

Recommended natural & non-toxic brands
Some of our favourite brands that are either very low or completely free in chemical nasties include:

Skincare: Jason, Neil's Yard, Nuxe, MyChelle, Green People, Lavera, Ren, Burt's Bees, Liz Earle, Dr Hauschka, A kin, Trilogy, Weleda, Sukin, Yes to [Carrots/Cucumbers]

Cosmetics: bareMinerals, Green People, Lavera, Liz Earle

Deodorants: Green People, Sanex Zero, Salt of the Earth, Bionsen

Toothpaste: Kingfisher, Green People, Euthymol

Hair care: Dr Organic, Green People, Jason, Neil's Yard

Nail polish: Soigne, Yoza, NARS, butter LONDON, Essie, SpaRitual

Natural products for children: Green People, Lavera, Weleda, Sukin, Jason
Thanks to increasing demand, many of these brands are available in some supermarkets, department stores and high street shops (especially health food shops), meaning you have no excuse but to swap over! Your body will thank you for it.

If you require more support, feel free to contact our approachable team of nutrition professionals who will be more than happy to support you further or point you in the right direction.