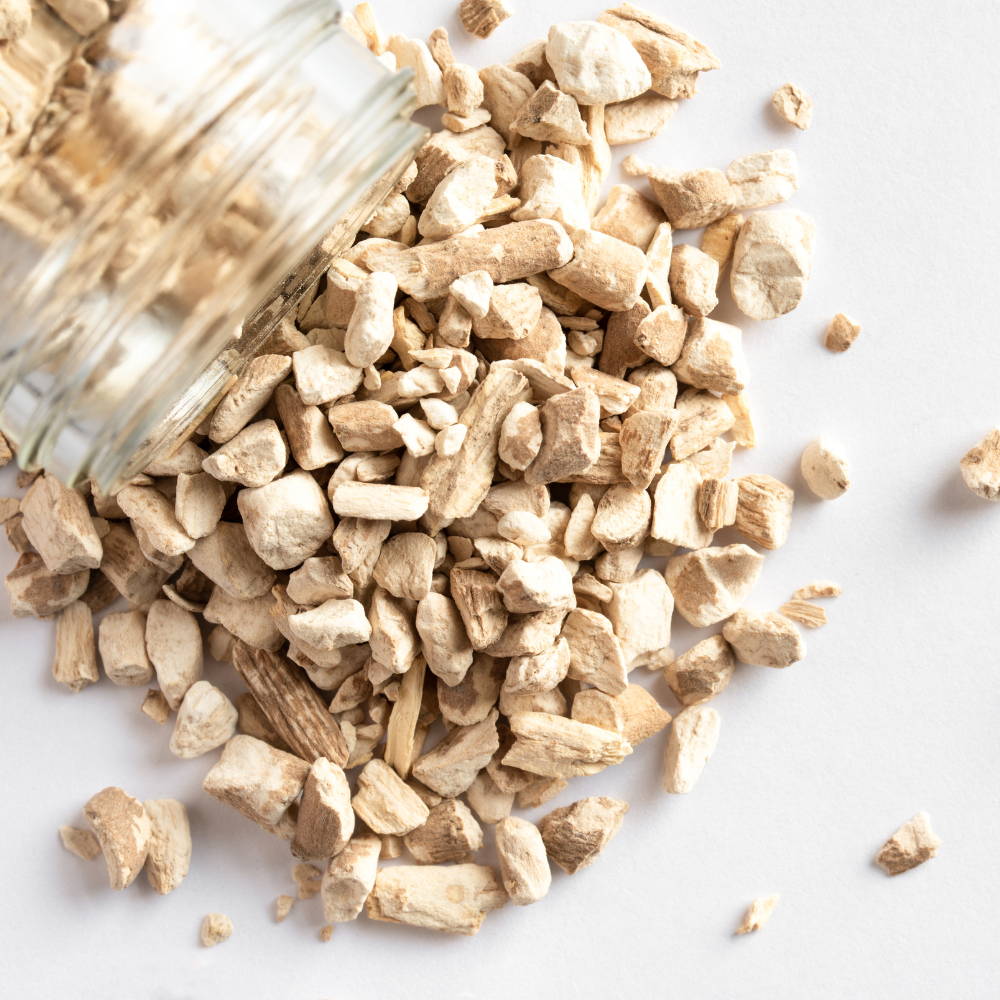 KSM-66 is the most scientifically supported form of ashwagandha, standardised to contain a high concentration of active compounds from the root-only, called withanolides, at 5%. KSM-66 Ashwagandha is extracted in two ways; we use the patented water process, rather than milk extraction, to provide a vegan product.
Ashwagandha improves the body's resistance to stress but has a short half-life so we recommend split dosing the 2-daily serving. This product is not recommended during pregnancy or breastfeeding.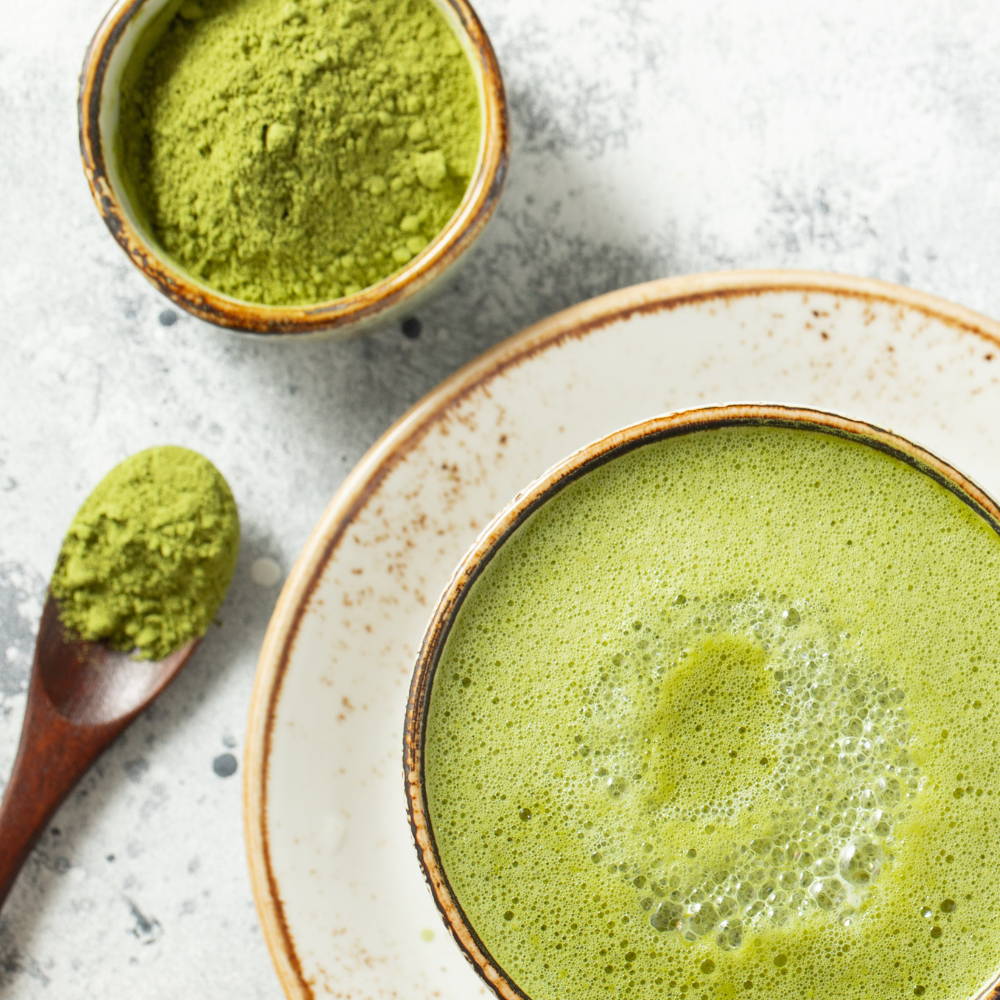 Extracted from natural green tea, we add L-theanine to this complex.
Playing a key role in regulating the stress response, GABA, an inhibitory neurotransmitter, is quickly depleted during times of stress and low levels are linked with unbalanced mood. Magnesium contributes to normal functioning of the nervous system and our magnesium is sourced from mineral-rich seawater.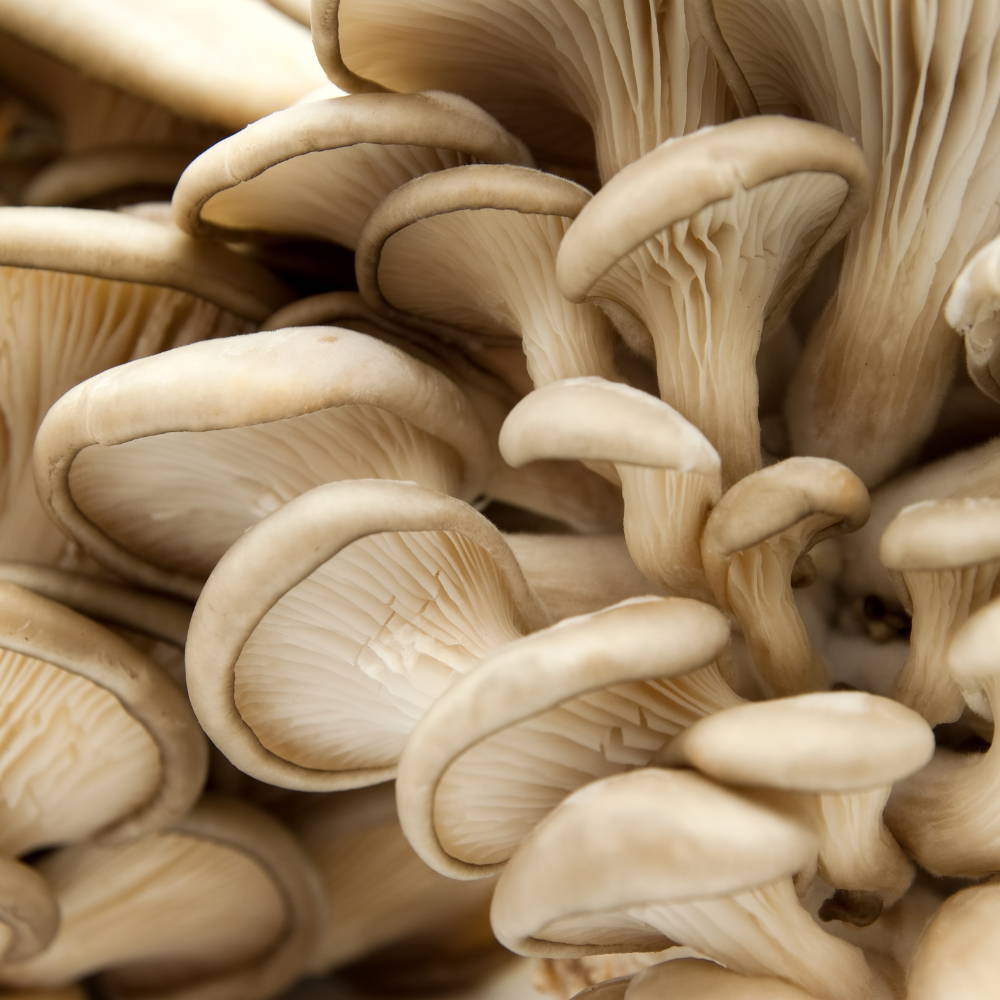 Stress-related depletion of zinc and B vitamins may be linked with multiple symptoms; required for a myriad of physiological functions, chronic stress can negatively affect immune and hormone health, energy and metabolism, mood and the health of skin, hair and nails. This formula tops up these vital nutrients – featuring a full B-complex in bioactive forms, including folate as L-methylfolate instead of standard folic acid, and vitamin B12 as methylcobalamin. Highly absorbable and chelated zinc bisglycinate is also added for maximum benefits.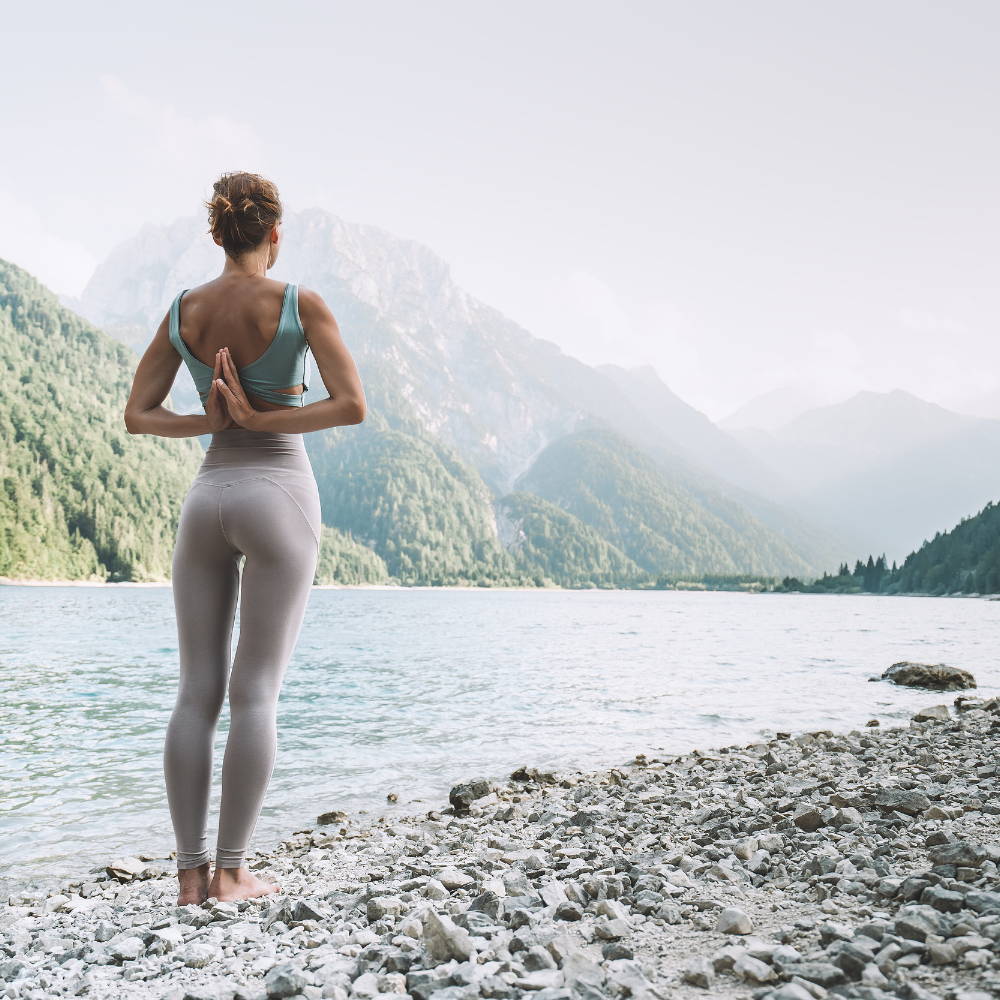 During the stress response, neurotransmitters are used up more quickly, especially feel-good serotonin, rewarding dopamine, calming GABA and sleep-inducing melatonin. Low serotonin is often linked with low mood and irritability. The combination of nutrients within this Ashwagandha complex helps to replenish nutrients required for the production of these mood supporting neurotransmitters. As a result, this supplement supports the onset of sleep and relaxation before bedtime.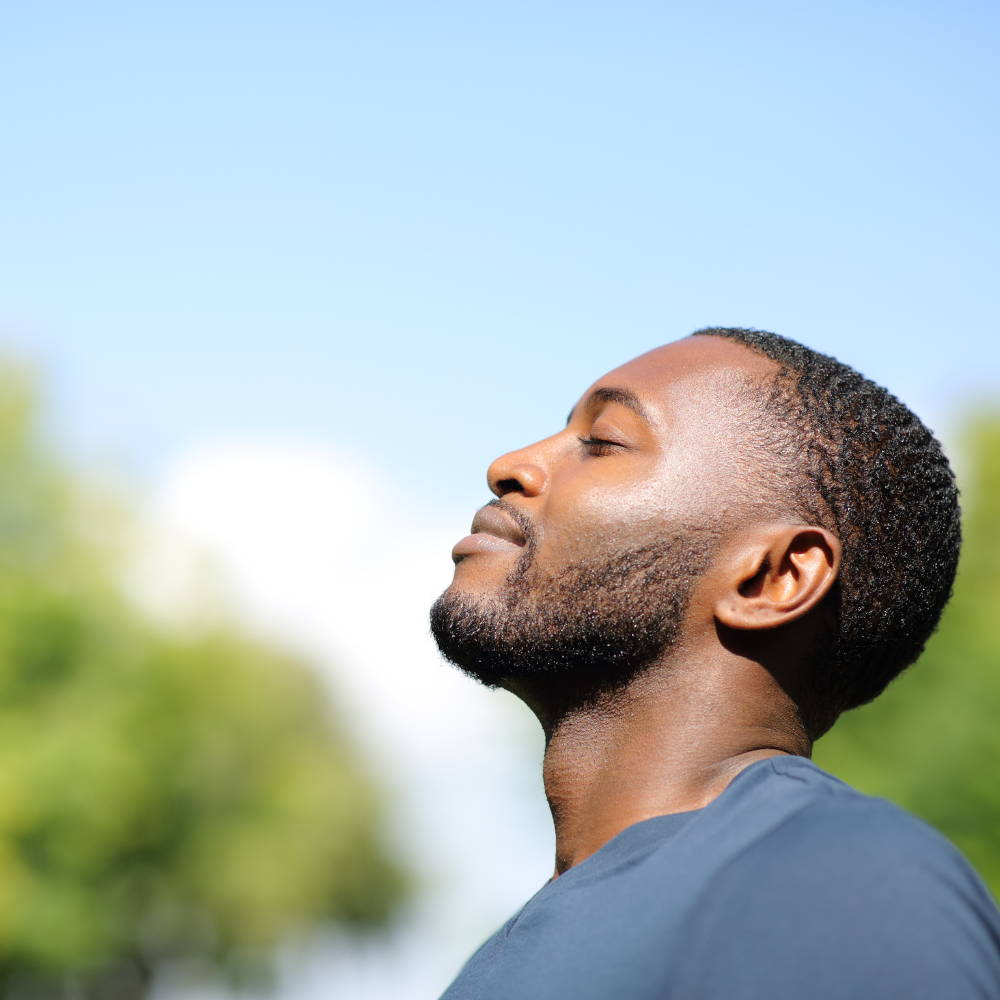 Energy & mental performance
Whilst initially stress may boost feelings of energy, some of the nutrients essential for energy production are quickly depleted. When stress continues long term it can lead to fatigue. This synergistic complex delivers magnesium and a full B-complex; folate, magnesium, niacin, pantothenic acid, riboflavin, vitamins B6 & B12 contribute to the reduction of tiredness and fatigue. Vitamin B5 and zinc also contribute to normal mental performance and cognitive function.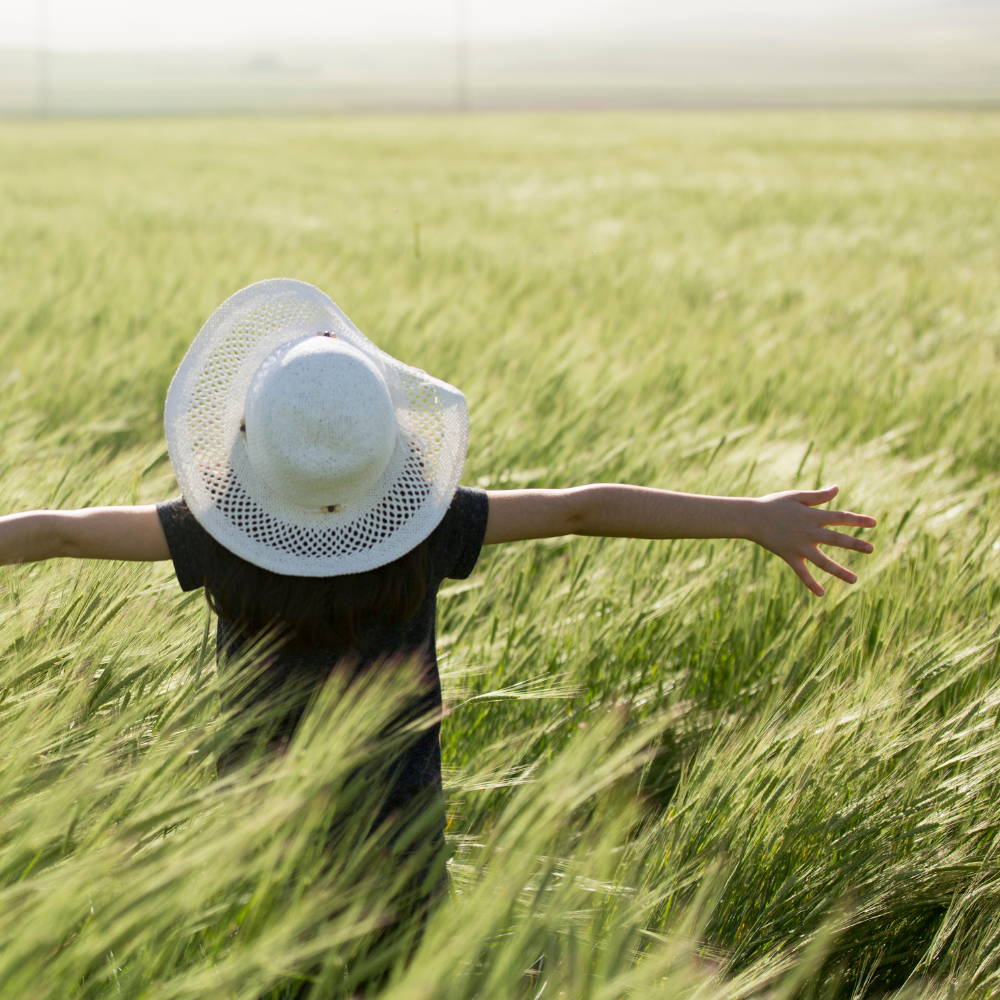 This supplement has been formulated with the most active nutrient forms without any unnecessary extra ingredients (including no artificial colours or flavours, magnesium stearate, silicon dioxide, soya lecithin, palm oil, dextrose or maltodextrin). Certified vegan, this formula is GMP manufactured in the UK and utilizes non-allergenic ingredients. The capsules can be opened and mixed into drinks or food if preferred.
"We are living in a rapidly changing world that challenges us in new and unexpected ways. We believe evidence-based nutrition has an important role to play in helping us to protect and boost our wellbeing. At Igennus we empower people who are committed to investing in their health with high impact nutrition to lead a healthier and fuller life. Our supplements are expertly formulated by our in-house nutrition scientists to achieve superior bioavailability for maximum impact on your health."