Our new Rewards Programme now offers new ways to accrue reward points. We want to offer our customers excellent value when shopping with us, so in addition to offering points on purchases, there are various additional ways to earn reward points, from writing product reviews to referring friends. You can exchange your reward points for discount coupons ranging from £5.00 to £15.00 in value.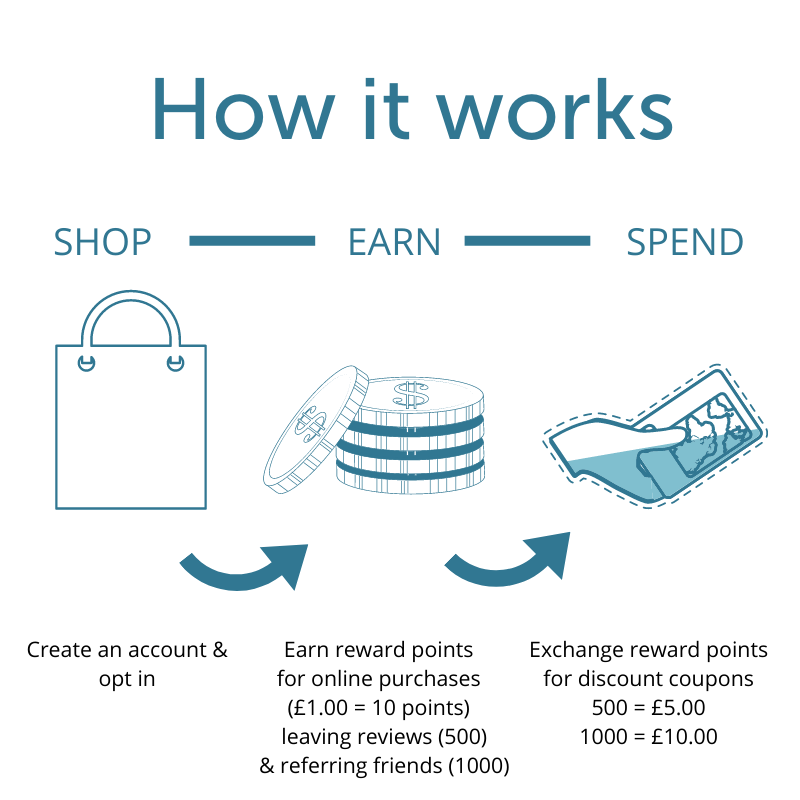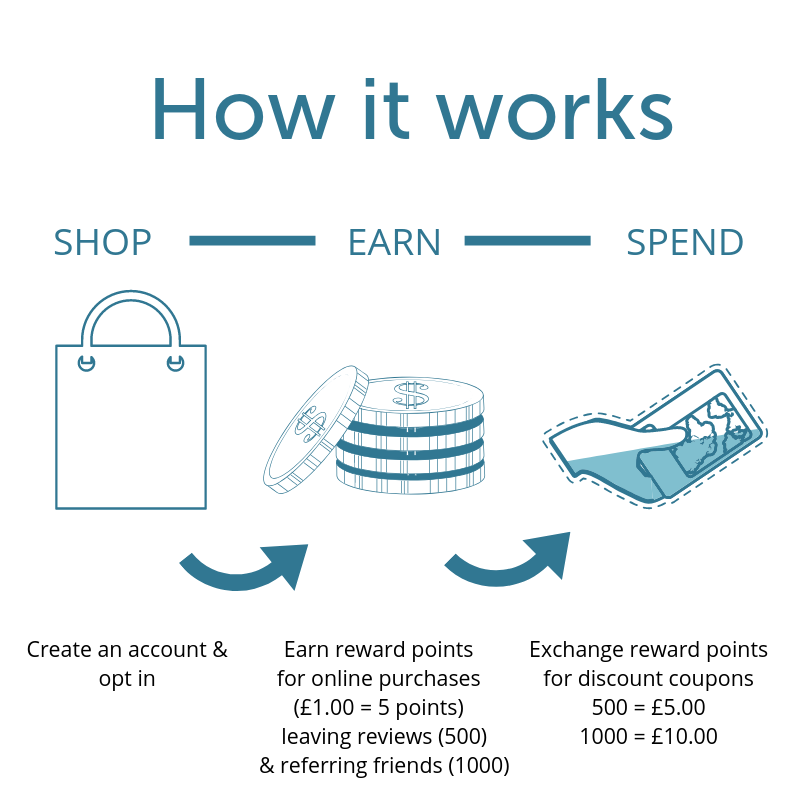 Earning points on purchases equivalent to 10% cashback
You earn 10 reward points for every full £1.00 you spend at Igennus, excluding postage, so with each point worth £0.01 this is equivalent to 10% cashback. Reward points coupons cannot be used in conjunction with any other discount code. All orders placed by phone and online are eligible to earn reward points, but redemption of coupons is online-only. From time to time we may offer extra reward points during special promotional periods. To ensure you are informed about our promotions, please opt in to receive emails from us.
Managing your rewards
Your Rewards account is accessible via the green tab on the left hand side of your screen, as long as you are logged in. Your total points balance and its cash value is summarised here. Any new points you earn will appear automatically after every transaction and you'll also receive an email notification each time you earn new points.
You can redeem your points for discount coupons on the 'Redeem points' tab. Discover ways to earn points on the 'Earn points' tab. Points for other activities vary. For example, you might earn 1000 points for referring a friend, which can be redeemed for a £10 off discount code, or 500 points for writing a review.

Terms and Conditions apply.