Spotlight on Omegaflex joint nutrition supplements
The impact of current 'western-style' diet and lifestyle habits on our physical health is reflected by the increasing occurrence in musculoskeletal conditions within the UK. These painful, often disabling conditions affect the joints, bones and muscles, often resulting in long-term disability. [1]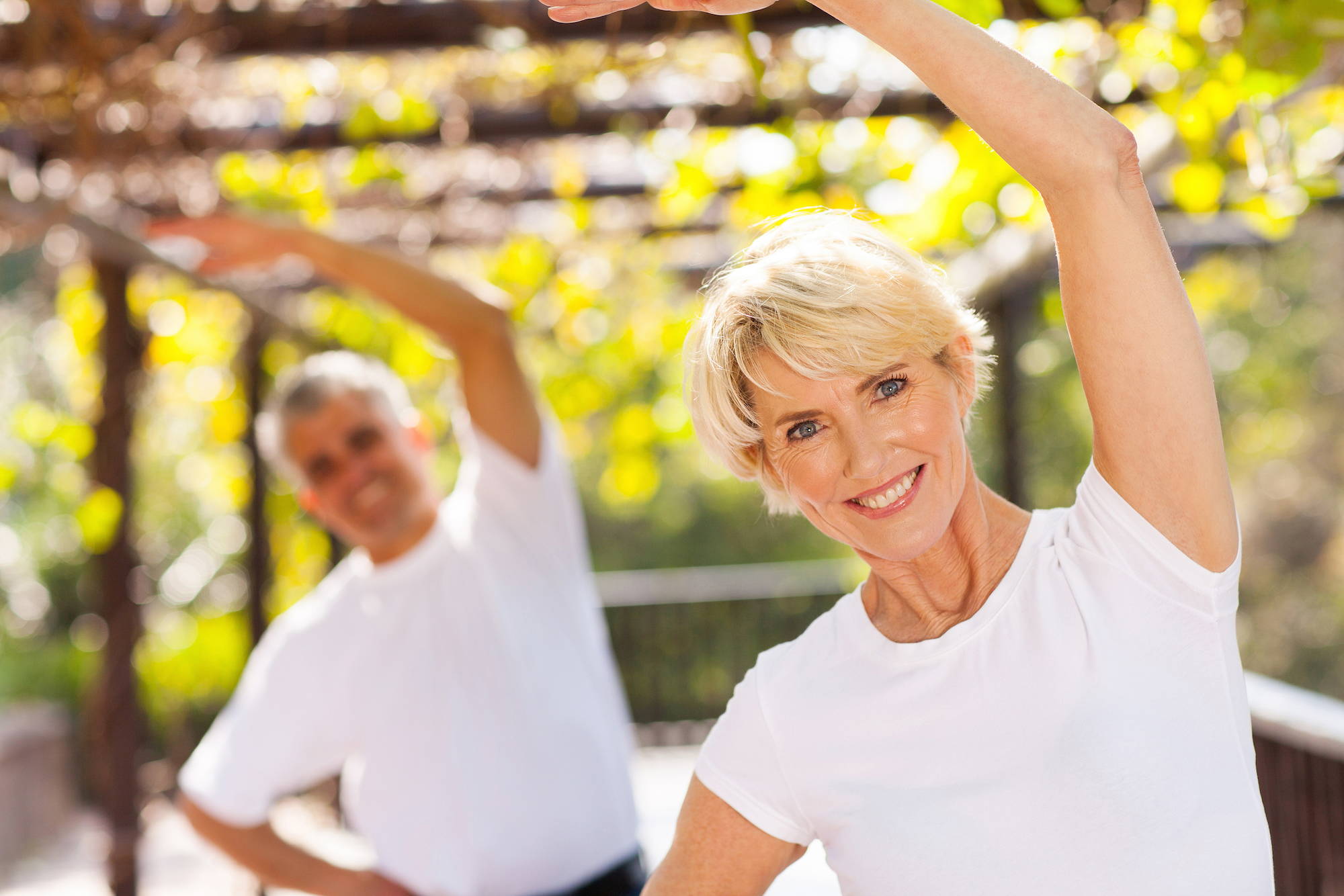 Risk factors for conditions such as osteoporosis, osteoarthritis and rheumatoid arthritis include lack of physical activity, smoking, excessive alcohol intake and weight gain/obesity. Whilst these are all modifiable risk factors, there is of course a natural age-related deterioration of joint and bone health, something that is therefore beyond our control. Bones, for example, reach their peak level of density by our mid-20s and by our mid 30s we start to lose bone at a slow rate of 1-2% per year! In addition, as we age, we naturally experience a gradual decline in muscle mass, lose connective tissue elasticity, and undergo a thinning of the cartilage between joints. To add salt to the wound, our natural healing processes slow with advancing age, while at the same time the body is dealing with a lifetime of accumulated soft tissue damage.
With prevention preferable to treatment, adopting an anti-inflammatory, nutrient-rich diet and a more active lifestyle can help reduce the risk of developing a number of joint and bone issues. In addition, there are a number of key nutrients that, when taken in supplement form, can also help to prevent, delay or even manage the unpleasant symptoms associated with musculoskeletal conditions. Indeed, with inflammation recognised as a key driver of bone and cartilage damage, leading to an array of mobility-related conditions, controlling inflammation is imperative in maintaining healthy joints. Carefully chosen dietary supplements not only offer a non-pharmaceutical alternative to managing inflammation but also a convenient method of delivering the key nutrients known to play a role in the replenishment and repair of joint tissue.

Top nutrients for joint & bone health
Glucosamine is a naturally occurring amino monosaccharide that functions as the primary building block for proteoglycans, the molecules found in cartilage that give it visco-elastic properties. The painful symptoms of osteoarthritis often appear when cartilage becomes worn, and exposed bones begin to rub together. As such, glucosamine is routinely and successfully used as a dietary supplement for management or prevention of osteoarthritis. [2] Whilst the role of glucosamine is generally viewed as a cartilage building block, it actually exerts specific pharmacological effects, decreasing inflammation at the molecular level by influencing a variety of genes involved in modulating the inflammatory cascade. Interestingly, the pain-reducing benefits of glucosamine can be enhanced by around 20% when combined with omega-3 fish oil. [3]
Fatty acids such as the (non-inflammatory) omega-6 fatty acid gamma-linolenic acid (GLA) and the omega-3 fatty acid eicosapentaenoic acid (EPA) significantly modulate inflammatory signals, thereby decreasing joint pain and improving joint function. [4] These specific fatty acids also play a direct role in chondrocyte and synovial health, aid in the prevention of cartilage degradation and provide the plasma membrane with structural support for repairing and remodelling tissue that has been damaged or degenerated. In addition, EPA plays a direct role in the regulation of osteoclast (cells responsible for the dissolution and absorption of bone) and osteoblast (bone forming cells) activity, thereby aiding in bone remodelling and providing a useful supplement for both osteoporosis and osteoarthritis. In contrast to non-steroidal anti-inflammatory drugs (NSAIDs) and aspirin, EPA has anti-inflammatory actions that do not interfere with normal 'gate-keeping' activities, thus avoiding potential side effects for patients who may be at increased risk from the gastrointestinal or cardiovascular side effects of NSAIDs.
Vitamin D and calcium
Low vitamin D status is well known to be a risk factor for osteoporotic diseases because of the direct link between vitamin D levels and calcium absorption. Calcium deficiency, or poor calcium absorption due to vitamin D deficiency, is itself an indicator for increased risk of osteoporosis. In contrast with traditional calcium supplements, plant-sourced algae-derived calcium is associated with high bioavailability and comes without the heart health contraindications associated with the more common rock-derived calcium. Vitamin D, in addition to being important in calcium and phosphorus metabolism, bone formation and mineralisation, also plays a part in the maintenance of immune homeostasis, with deficiency implicated in the pathogenesis and disease severity of rheumatoid arthritis. Vitamin D supplementation may therefore play a role not only in the prevention of osteoporosis but also in pain relief in patients with rheumatoid arthritis.

Common conditions/factors affecting the bones and joints
Osteoporosis (literally meaning porous bones) is characterised by decreased bone strength as a result of reduced bone quantity and quality. A person with osteoporosis has an increased risk of breaking a bone (fracturing) easily.
Osteoarthritis is a degenerative joint disease that involves thinning or destruction of the smooth cartilage that covers the ends of bones, as well as changes to the bone underlying the joint cartilage. Osteoarthritis produces pain, stiffness and reduced movement of the affected joint, which ultimately affects a person's physical ability, reducing quality of life.

Rheumatoid arthritis is an autoimmune disease in which the body's immune system mistakenly attacks the joints, causing inflammation and resulting in painful deformity and immobility, especially in the fingers, wrists, feet and ankles.

Ankylosing spondylitis is a type of arthritis that affects the spine and eventually the vertebrae fuse together, resulting in a rigid spine. These changes may be mild or severe and may, over time, lead to a bent or stooped posture.

Sport-induced injuries can occur as a result of vigorous physical activity. Regular activity is known to improve joint and bone health, but high intensity sports or regular vigorous physical activity can increase oxidative stress, increase inflammation and increase the risk of sports-related injury.

Omegaflex DUO / Omegaflex
Our targeted joint & bone solutions at a glance
Advanced multi-action joint support

Omegaflex is an advanced formulation containing a patented blend of effective nutrients that replenish and protect the joints. The specially selected natural ingredients in Omegaflex protect joints against oxidative stress, support connective tissue and maintain healthy collagen formation and normal cartilage function.

Omegaflex combines vegetarian-sourced glucosamine hydrochloride & omega-3 EPA from wild anchovies with GLA from organic, cold-pressed virgin evening primrose oil, manganese, molybdenum & vitamins C & E. These active ingredients work synergistically to provide comprehensive nutrition for healthy joints.

Advanced multi-action joint and bone support
Omegaflex DUO is an advanced multi-action formula combining glucosamine & calcium with omega-3 EPA & GLA, designed to provide comprehensive support for both joint and bone health. This unique supplement replenishes vital nutrients that nourish the synovial fluid, support collagen synthesis and form the building blocks for cartilage and bone tissue renewal, as well as substances which provide anti-inflammatory support and offer relief from discomfort. Chosen for their synergistic benefits, the natural ingredients in Omegaflex DUO are highly bioavailable, ensuring optimum absorption and utilisation in the body. Taken together, glucosamine & calcium and E-EPA 70 (a patented marine EPA 70% & GLA formula) capsules provide effective support for the joints and bones as part of a healthy and balanced diet.

Hypoallergenic glucosamine hydrochloride (non-shellfish-derived)
Omega-3 EPA from sustainable wild anchovies and certified free from PCBs, mercury & dioxins

GLA from organic, cold-pressed virgin evening primrose oil

Manganese, molybdenum & vitamins C & E

Free from: dairy, gluten, lactose, shellfish, soya, yeast

Not tested on animals; non-GMO

Small easy-to-swallow capsules
Hypoallergenic glucosamine hydrochloride (non-shellfish-derived)

Highly bioavailable calcium and 70 trace minerals from Algas Calcareas (a form of seaweed) with no heart health contraindications associated with standard calcium supplements derived from limestone or rock

Omega-3 EPA from sustainable wild anchovies and certified free from PCBs, mercury & dioxins

GLA from organic, cold-pressed virgin evening primrose oil

Free from: dairy, gluten, lactose, shellfish, soya, yeast

Not tested on animals; non-GMO

For general wellbeing: adults and children aged twelve years and over should take 2-3 capsules daily

For individuals who are especially active or those who require additional joint support in later life: take 4-5 capsules daily
For general wellbeing: adults and children aged twelve years and over should take 2 glucosamine & calcium capsules (blue blister) and 1 E-EPA 70 capsule daily (silver blister).

For individuals who are especially active or those who require additional joint & bone support in later life: take 4 glucosamine & calcium capsules and 2 E-EPA 70 capsules daily
Dietary supplementation, whether used alone or in conjunction with standard pharmaceutical interventions, may offer significant benefits to individuals with joint disorders such as rheumatoid arthritis, osteoarthritis, ankylosing spondylitis, osteoporosis and general sports-related injuries, including:
Anti-inflammatory actions
Anti-arthritic activity

Natural analgaesic effects

Immune support

Joint & bone support, repair and replenishment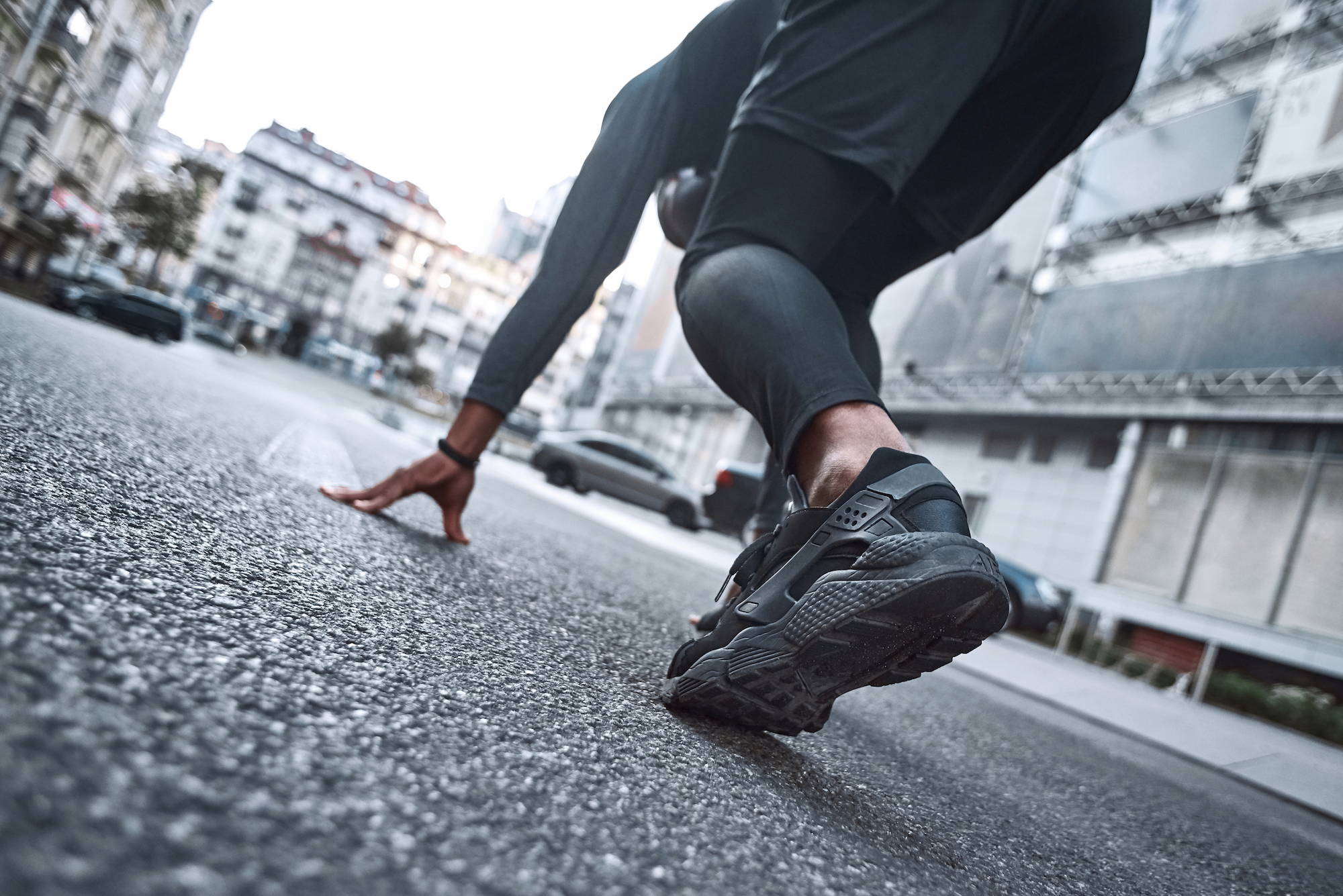 Murray CJ, et al. UK health performance: findings of the Global Burden of Disease Study 2010. Lancet. 2013 Mar 23;381(9871):997-1020

Reginster JY et al. (2007) Current role of glucosamine in the treatment of osteoarthritis. Rheumatology (Oxford) 46:731-5

Gruenwald J et al. (2009) Effect of glucosamine sulfate with or without omega-3 fatty acids in patients with osteoarthritis. Advances in therapy 26:858-871

Lopez HL (2012) Nutritional interventions to prevent and treat osteoarthritis. Part I: focus on fatty acids and macronutrients. PM & R: the journal of injury, function, and rehabilitation 4:S145-154

Kostoglou-Athanassiou I et al. (2012) Vitamin D and rheumatoid arthritis. Therapeutic advances in endocrinology and metabolism 3:181-7

Now available in bovine AND vegan options! by nutritionist Dr Danielle Crida MBChB, Dip Nutr. One could be forgiven for...
A comprehensive bone support formula